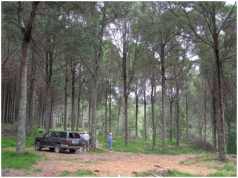 It was only later that afternoon that it struck me what a terrible missed opportunity I had just witnessed.
Tasmania this week is hosting three international forestry experts whose expertise and knowledge is vital to the transition of the local forest industry out of native forests and into plantations. But their visit had nothing to do with the current negotiations; and their knowledge and expertise will unfortunately not be used to inspire and motivate anyone interested in that possibility.
Juan Carlos Pinilla and Juan Carlos Valencia are from the government forest research institute (INFOR) in Chile. Pinilla is Chiles Acacia and blackwood expert, while Valencia is a specialist in Eucalyptus globulus and E. nitens. Valencia completed his Master degree here at the ForestryCRC three years ago. It was they who initiated the visit to Tasmania as a fact finding tour. They first spent a week touring New Zealand learning how the New Zealand farmers are successfully growing eucalypts and blackwood in plantations. While in New Zealand they were joined by Ian Nicholas, who is that country's expert on blackwood and other minor species.
They arrived in Tasmania last Sunday. Ian Nicholas phoned me on Monday wanting to catch up. This was when I first became aware that they were here. On Tuesday I had the pleasure of sharing breakfast with them. At lunch time I and a small group of industry people were entertained to over an hour of presentations by them at the ForestryCRC in Hobart. Unfortunately the presentation was organised at short notice, and clearly not widely advertised.
In both Chile and New Zealand the emphasis is on getting private growers both large and small to grow these species, to help develop and sustain commercially viable, profitable forest industries and to supply export markets. In both countries they are experiencing both technical and commercial challenges in growing and processing E. globulus and E. nitens. Will the market pay a high enough price for products from these species to allow them to be grown profitably; and can they overcome the sawing and drying problems in these species in order to produce valuable products? A classic Catch 22 situation.
But they clearly have a "can do" approach that is inspiring. Industry, Government and growers are all helping to resolve these challenges with ongoing research (eg. http://pitnitens.cl/english/inicio.html ).
But as a blackwood expert it was the presentations on blackwood that inspired me. Clearly both countries are years ahead of Tasmania in the cultivation and processing of plantation grown blackwood. What the Chileans were hoping to learn about blackwood in Tasmania I don't know; the information stream should have been flowing the opposite way. As in New Zealand, the Chileans see blackwood as an ideal species for small to medium size farmers to grow. And grow they are. Large sawlogs grown in 20 years on good sites! Having progressed with the cultivation aspects they are now focusing on a blackwood breeding program to improve growth and wood properties.
Unlike Chile, New Zealand has little Government support for blackwood research. But the New Zealand farmers are very dedicated and enthusiastic. The pictures Ian Nicholas showed of well managed blackwood plantations at commercial maturity were nothing but awesome. In a few years time Australia will be importing plantation-grown blackwood timber from both Chile and New Zealand, while our local blackwood industry continues to wither.
"Why can't we do that here?" was the obvious question someone asked at the end of the NZ blackwood presentation. Ian Nicholas's answer (and which I totally agree) was unequivocal: "You can! It's easy!" Yes you need to select your sites with care and understanding AND commit to the ongoing management, just as the farmers in Chile and NZ are doing. And unlike E. globulus and nitens, plantation-grown blackwood timber is already of high value and there are no technical difficulties to overcome in processing and drying.
And so it was while coming home later that afternoon following the presentations that it dawned on me what a terrible missed opportunity I had just witnessed. These three experts could have made a significant contribution to the Tasmanian Forestry Peace negotiations. Instead only a small group of industry people will be exposed to their knowledge and skill, and little if anything will come of it. The petrified forest industry that inhabits Tasmania is unable to respond.
So the "low hanging fruit" of high-quality, high-value plantation grown blackwood on private property, remains well outside the mental sphere of the Tasmanian community. I have a dream (aka MLK) that one day we will have a Tasmanian Blackwood Growers Cooperative. But how we get there and how long it will take are currently beyond my understanding. It makes growing plantation blackwood seem very easy indeed!
*Picture of well managed blackwood plantation in New Zealand (Ian Nicholas). Can you imagine this in Tasmania? I can!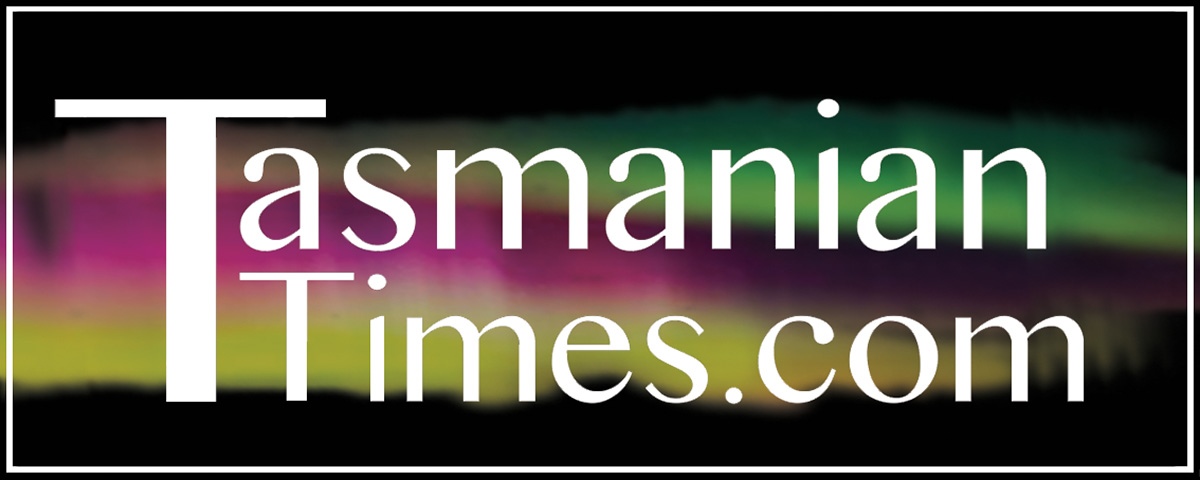 Author Credits: [show_post_categories parent="no" parentcategory="writers" show = "category" hyperlink="yes"]