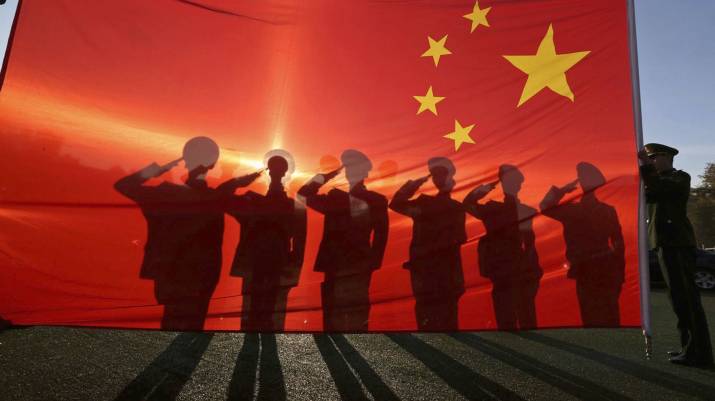 PHOTO from ~ To the empire. (Reuters/Stringer) ~ https://qz.com/415649/china-is-building-the-most-extensive-global-commercial-military-empire-in-history/
In an article in the Tasmanian Times last April I explored what I could see as a threat to Australia from China, should global conflict break out. [1]
And a year ago I explored concerns about China over the South China Sea, when threats were being issued upon us. [2]
Today (Aug 26) an article by Peter Hartcher is published in the Sydney Morning Herald, where the political leader of the Tibetan diaspora is sharing a warning for Australia, of the Tibet experience in the 1950s with the Chinese invasion of his country. [3]
Speaking at the National Press Club in Canberra, Lobsang Sangay said ~ "It happened to Tibet – you could be next." [3]
Hartcher reported ~ "This is a disturbing idea, but surely a fanciful one? As president of the Tibetan government-in-exile, Sangay's main agenda is to stir international empathy for Tibet. Encouraging us to identify with Tibet, putting us in Tibet's shoes, is surely a clever technique for achieving his aim. Does [he] have anything to support his assertion? His case: "If you understand the Tibetan story, the Chinese government [before the military takeover] started building a road – our first ever highway in Tibet. "Now, we were promised peace and prosperity with the highway, and our parents and grandparents joined in building the road. In fact, they were paid silver coins to help them build the road… "So my parents told me the Chinese soldiers with guns were so polite, so nice, the kids used to taunt them and taunt them, they always smiled. They never said anything. Then they built the road. Once the road reached Lhasa – the capital city of Tibet – first trucks came, then guns came, then tanks came. Soon, Tibet was occupied. So it started with the road. "Then another strategy that they deployed was divide and rule, co-opting our ruling elite… They were paid, I think, in Australian context, huge consultation fees." This brought knowing guffaws from the Australian audience. "So," Sangay concluded, "what you see in Australia and around the world – co-optation of ruling elites, getting high consultation fees, business leaders supporting the Chinese line of argument, and even the religious figures – we have seen all that in Tibet. So it started with the road." And he compared China's current international infrastructure project with that road: "So that was the consequence of One Belt, One Road in Tibet."" [3]
Which Australian capital city has a port mainly owned by China?
Hartcher tells us ~ "A Chinese firm's purchase of the Port of Darwin raised deep concerns in Washington. Ructions over the decision moved the federal government to change the way the Foreign Investment Review Board reviews proposals – the board is now chaired by a former head of ASIO." [3]
An in-depth report on China's trade expansion can be read in a 2015 story by Steve LeVine writing in Quartz. [4]
In that article China's bold trade push through Pakistan is illustrated to a port they have built on the Indian Ocean.
The rising power of India may not be too pleased about the Chinese incursion though Pakistan, which was part of India under the British.
The potential of a global flashpoint on the sub-continent cannot be underestimated, where three nuclear powers can cross swords and missiles.
India has fought hot wars with both China and Pakistan in the past.
And then another mate of China, North Korea, brusquely threatens Australia with military action. [5]
Peter King, who lost Liberal pre-selection to Malcolm Turnbull 13 years ago, has been beating the drum of the nuclear threat to Australia, by a North Korean submarine sneaking into Sydney Harbour. [6]
That happened once before, during a period of high alert in the Second World War, when Japanese submarines penetrated our defences.
Lucky for us, Japan didn't have nuclear weapons, or Sydney could have been made uninhabitable.
In my April article on global conflict, I suggested that Pine Gap could be a prime first strike in a war with China.
More of what goes on at Pine Gap has now been revealed.
"Intelligence from Australia's Pine Gap base is being used on US battlefields, leaked documents from the US National Security Agency have revealed for the first time." [7]
Australia is amazingly ill-prepared to deal with military threats that is just too predictable.
Wait for dangerous levels of climate change to make Indonesia uninhabitable, and we may find China telling us to accept tens of millions of Indonesian climate change refugees. [8]
I fear that Australia is sleepwalking into a global conflict, as well dream walking into climate change, and we are so unready.
I explore some options in my earlier article, but we will have to get smart and fast. [1]
What should we be doing?
REFERENCES ~
[1] World War???
Kim Peart, 18 April 2017, Tasmanian Times
http://oldtt.pixelkey.biz/index.php?/weblog/article/world-war-/
[2] Can an Aussie Paper Cat survive a hungry Chinese Panda?
Kim Peart, 6 August 2017, Tasmanian Times
http://oldtt.pixelkey.biz/index.php?/weblog/article/can-an-aussie-paper-cat-survive-a-hungry-chinese-panda/
[3] China's global ambitions: are there lessons to be learnt from Tibet?
Peter Hartcher, 22 August 2017, Sydney Morning Herald
http://www.smh.com.au/comment/chinas-global-ambitions-are-their-lessons-to-be-learnt-from-tibet-20170820-gy0dk0.html
[4] China is building the most extensive global commercial-military empire in history
Steve LeVine, 8 June 2015, Quartz
https://qz.com/415649/china-is-building-the-most-extensive-global-commercial-military-empire-in-history/
[5] North Korea warns Australia over joint military exercises with US and South Korea
Andrew Greene, 22 August 2017, ABC News Online
http://www.abc.net.au/news/2017-08-21/north-korea-warns-australia-over-suicidal-act/8828142
[6] Back with a bang: Turnbull nemesis Peter King warns Liberal branches over North Korean strike
Sean Nicholls, 20 August 2017, Sydney Morning Herald
http://www.smh.com.au/nsw/back-with-a-bang-turnbull-nemesis-peter-king-warns-liberal-branches-over-north-korean-strike-20170815-gxws4j.html
[7] Pine Gap plays crucial role in America's wars, leaked documents reveal
Peter Cronau for Background Briefing, 21 August 2017, ABC News Online
http://www.abc.net.au/news/2017-08-20/leaked-documents-reveal-pine-gaps-crucial-role-in-us-drone-war/8815472
[8] The Uninhabitable Earth
David Wallace-Wells, 9 July 2017, New York magazine
http://nymag.com/daily/intelligencer/2017/07/climate-change-earth-too-hot-for-humans.html
Kim Peart was born in Adelaide in 1952 but raised in Howrah and ran wild in the old farmlands, on the beach, up the bush, had adventures at the Bellerive Fort, sailed the old ferries to Hobart across the River Derwent, and enjoyed the thrill of the movies. A cracker night survivor over many years, and Clarence High, and Scouts, and Army Cadets, and teenage years in a Christian cult, Kim went on to Environmental and Art studies at Mt Nelson, founded a Viking society in Tasmania in 1975 and engaged in space settlement advocacy from 1976. After discovering the meaning of Battery Hens in Murdunna in 1987, Kim awakened to the deeper problems of the Earth. He brought Earth and space views together in 2006 with his document ~ Creating a Solar Civilization ~ where he saw the necessity of a future beyond Earth, simply to save the Earth. After all, if the dinosaurs had invested in a space program, they would still be around, and we would not. So right now, Kim wonders how much smarter are we than the dinosaurs? Kim founded Space Pioneers in 2011 to explore a global campaign for Earth and space, using virtual worlds like Second Life as a way to connect globally, build working models, set up displays, hold meetings and plan for a celestial future. Kim now lives in Ross with his wife, Jennifer, and can be contacted at ~ SpacePioneers@iinet.net.au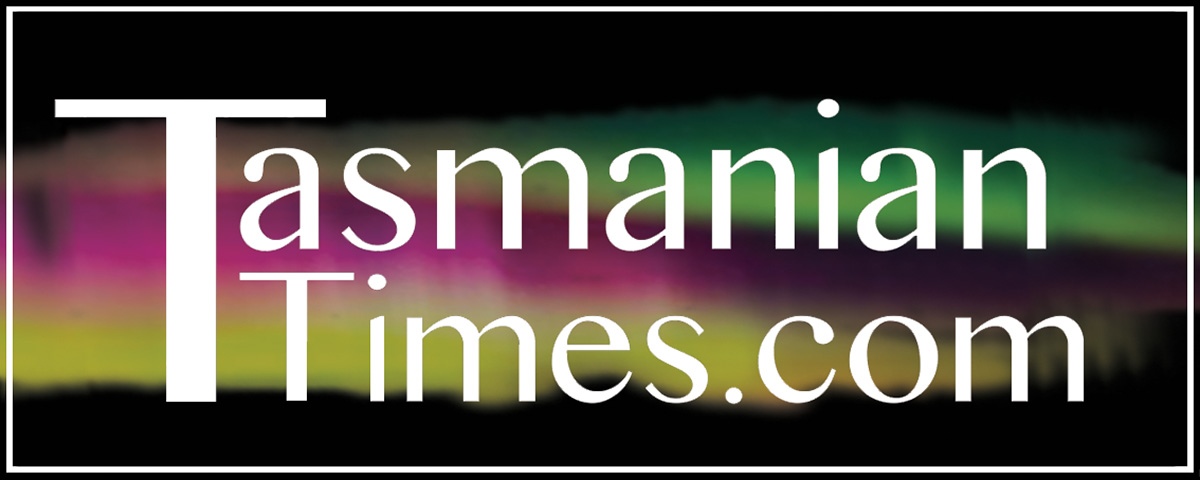 Author Credits: [show_post_categories parent="no" parentcategory="writers" show = "category" hyperlink="yes"]
Comment!!