Pinot Noir needs little introduction to today's wine consumers, yet 50 years ago it was on the verge of disappearing from Australia's vineyards.
Wine industry statistics compiled during the early 1970s showed less than 50ha of Pinot Noir was planted here, most of it in hot climate wine regions. Few clonal selections could be identified with any certainty. Virus infections often compromised grape quality, and many producers had little idea how to grow it successfully and manage it through the winery.
These days, Pinot Noir has a home in all our cool climate wine regions. It's the most widely planted wine grape in Tasmania. The variety also plays a significant role in Victoria's Mornington Peninsula and Yarra Valley.
But what will the next generation of Tasmanian vineyards look like, especially if predictions for climate change prove correct?
Coal River Valley wine producers Gill Christian and Todd Goebel don't have a definitive answer right now. But if the new vineyard they've been working on since 2017 provides them with the quality fruit they're expecting, they will have gathered valuable evidence on several likely suspects. Their hunch is that Shiraz and Tempranillo will figure among Tasmania's key reds in future decades.
As owners and operators of Brinktop Vineyard, located between Richmond and Sorell, Christian and Goebel are no wine industry newbies. They have been growing grapes in the Coal River Valley since 1999. That was the year they bought the Johnstone family's Treehouse Vineyard at Cambridge and renamed it Coal Valley Vineyard.
"What began with the purchase of a house and land with one hectare of vines led to a permanent change in our lives," says Goebel, a former petrochemical engineer turned vigneron.
Within a year, the couple began expanding their patch of Chardonnay, Riesling, Cabernet Sauvignon and Pinot Noir. Next came a substantial cellar door facility on the site overlooking Pitt Water. By vintage 2017, the pair were operating a popular vineyard restaurant and managing close to 4.5ha of vines, including 0.4ha of Tempranillo established in 2008-2009.
"We loved the site and Todd had really enjoyed making some of our wines," Christian explains.
"But there was no more land available to expand, and Todd was working a tiny space at the rear of our cellar door."
A whirlwind of negotiations mid-year saw Christian and Goebel finish 2017 as successful buyers and sellers. Their purchase was a century-old mixed farming property called Killara. It's at Penna, not far from substantial vineyard developments owned by Jansz Tasmania's Hill-Smith family.
Killara's location on Brinktop Road provided a moniker for the budding new venture and a brand name for Brinktop Vineyard's flagship wines.
The couple relished the prospect of starting a new vineyard from scratch. Extensive soil testing indicated the old farm was well suited to viticulture. A long, gently sloping ridge there would provide vines with an east-north-easterly aspect and welcome relief from harsh afternoon sunlight. Further analysis revealed free draining dolerite soils, rich in organic matter.
Access to Orielton Rivulet, a 20ML on-farm dam and connection to Tasmanian Irrigation's South East Irrigation Stage 3 added much needed water security.
The couple's decision to plant most of their 8ha vineyard to Chardonnay and Pinot Noir in 2018 was a low-risk option. The trusty white and red grapes are proven performers in the Coal River Valley.
"We were really keen to plant Tempranillo after our previous experiences with it," Christian says.
"We both love Spanish wines, especially those made with Tempranillo. We figured it would be really good if we could offer a red variety at cellar door that was a little bit different."
"We've never had Shiraz before, so this is something new," Goebel continues.
"To some extent, we went with our emotions in deciding on Tempranillo. Shiraz is now becoming a popular planting choice among Tasmanian wine producers, especially where climate adaptation is being taken into consideration. Significant show awards and media acclaim are also providing proof it can be grown successfully here on our warmer sites.
"Killara is a bit more exposed to wind and sea breezes – and might be slightly cooler than our previous site – so we planted only a hectare each of Shiraz and Tempranillo, to see how they perform."
The challenging 2019-2020 growing season yielded Brinktop Vineyard's first vintage from its Killara vines. It provided welcome validation of the project's meticulous planning and viticulture.
The 2020 Shiraz and Tempranillo wines now in barrel have impressive colours and strong varietal characters.

"The Shiraz is an exciting outcome," Goebel says enthusiastically.
"This is something of an experiment – a new variety on a new site. But it was such a great performer in the vineyard this year in terms of quality and yield. If we could do that every vintage, we'd be very happy."
Contact Brinktop Vineyard for cellar door opening times.
---
ADVERTISEMENT   –   ADVERTISEMENT   –   ADVERTISEMENT

---
On with the show
Three decades have passed since Hobart wine educator Phil Laing and former Derwent Valley winemaker Greg O'Keefe staged the first all-Tasmanian wine show.
Nowadays Tasmanian Wine Show Society president, Laing recalls the 1991 Tasmanian Wine Show as a modest affair. Respected author, critic and Coldstream Hills winemaker James Halliday judged just 43 wines from 16 Tasmanian exhibitors to decide its winners.
Sydney author and wine critic Huon Hooke joined Halliday in judging the 1992 event, thus beginning an association with the Tasmanian Wine Show that continues to the present day.
January 2021 will see the 31st Tasmanian Wine Show being held in Hobart. Its first glasses will be poured on Monday 18 January. Organisation and management of the 2021 show will be conducted according to the COVID-safe plan Laing and his volunteer committee formulated during the year.
"We realised very early on that we would need to put various continencies in place to ensure the safe and successful running of the show," Laing says.
As chair of judges, Hooke will lead his panel through the assessment of close to 450 discretely different Tasmanian wines before results are announced at the society's trophy presentation dinner on Friday 22 January.
Participation in the event is open to all wines made from 100 percent Tasmanian grapes. Entries opened at the beginning of November and are due to close on Monday 30 November.
Coal River Valley wine producer Riversdale Estate will host the dinner. The gala event is based around a multi-course degustation menu. Each dish is matched to the show's trophy winning table wines, thereby offering guests 'the best of the best' in Tasmanian wine and locally grown produce.
Joining Hooke on the show's judging panel in January will be South Australian winemakers Adam Wadewitz and Natalie Cleghorn. Wadewitz is joint CEO and senior winemaker at Shaw + Smith in the Adelaide Hills. The small, quality-driven operation produces some of Tasmania's most celebrated wines from its Tolpuddle Vineyard in the Coal River Valley.
Cleghorn looks after her company's reds at Yalumba Family Winemakers. She too is well-connected to the Tasmanian wine industry. Her employers Hill-Smith Family Vineyards own and operate Jansz Tasmania and Dalrymple Vineyards in addition to their 150-year-old Barossa Valley flagship.
---
Hobart's Mark Smith wrote his first weekly wine column back in 1994. Now more than 1700 features and 25 years later, he continues to chart the successes of Tasmania's small scale, cool climate wine industry with regular contributions to some of Australia's leading industry publications.
---
PICK OF THE CROP
Mark gives you his honest opinions about the best wines available right now from Tasmania's wine makers.
2019 Holm Oak Arneis $29
A new generation of winemakers arrived in northern Tasmania in the early 2000s, prompting the planting of a range of interesting and occasionally obscure vines in our cool climate vineyards. Northern Italy's Arneis found a new home in the Tamar Valley, with Holm Oak's Bec Duffy producing some striking dry whites over the years. The 2019 is among her best – fresh and punchy, with greengage and grapefruit flavours accompanied by lively acidity. Some novel winemaking with old oak and a 'concrete egg' fermenter has added attractive texture. Right braining thinking with exactly the right outcome. www.holmoakvineyards.com.au
2017 Domaine A Lady A $66
Vinified in French oak barriques, Pavillon Blanc is the most dazzling Sauvignon Blanc produced in Bordeaux. It was a favourite of Peter Althaus's late wife Ruth, so when the talented vigneron turned his mind to white wine making at Domaine A, Margaux's famous Pavillon provided the model. The 2017 Lady A is the latest in a long line of whites Althaus skilfully crafted for his beloved Ruth. It's rich, almost exotic in flavour, stylistically as far from Marlborough SB as that legendary chateaux. The oak is masterful; the texture plush; the finish long. Ambition achieved. www.domaine-a.com.au
2019 Moores Hill Pinot Noir $40
Pinot Noir wines from the outstanding 2019 vintage in the north of the state are in dazzling form at the moment. If you've not had the pleasure of sharing a bottle, seek them out. There are many smart wines to enjoy. This Moores Hill release was sourced from the estate's West Tamar vineyard at Sidmouth and their Swan Bay site on the East Tamar. It's a little bottler – floral/aromatic and delightfully juicy, delivering ripe pastille fruit and savoury spice in equal measures. Raspberry and red cherry vibrancy really drives the palate. Pinot to go.
2018 Shy Susan Pinot Noir $65
Behind the impressive packaging of this potent Pinot Noir are the creative talents of Victorian-based husband and wife team Glenn James and Jo Marsh. Shy Susan is an endangered native wildflower but this wine is anything but shy and retiring. It's a very smooth and succulent blend combining the power and intensity of rich Derwent and Coal River Valley fruit with the fragrance and more ethereal qualities of Pinot Noir grown in the cooler Huon Valley. Fine tannin and natural acidity sustain it beautifully. It should age very well indeed. Partner with Peking Duck. www.shysusanwines.com.au
---
ADVERTISEMENT   –   ADVERTISEMENT   –   ADVERTISEMENT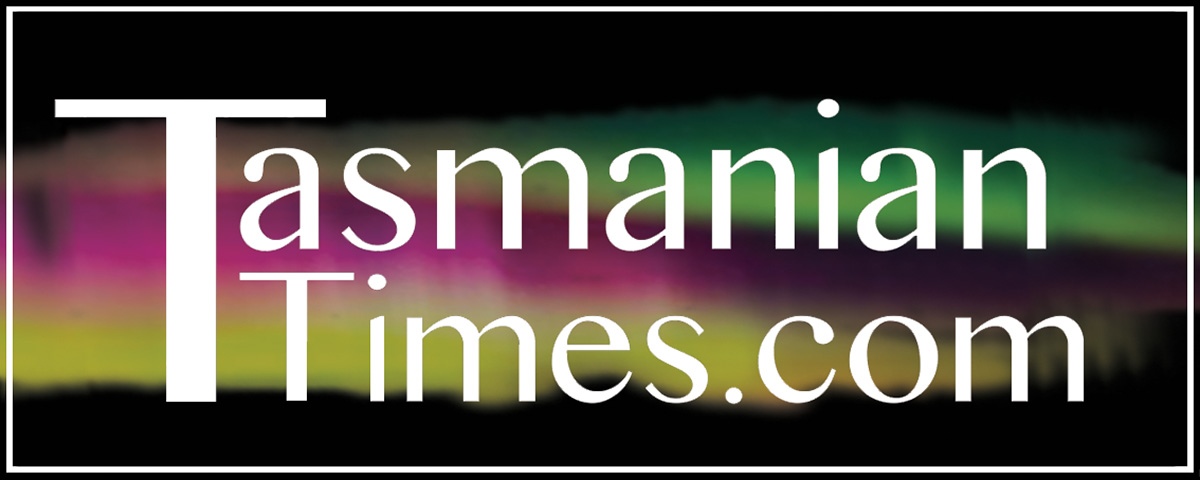 Author Credits: [show_post_categories parent="no" parentcategory="writers" show = "category" hyperlink="yes"]
Comment!!