In the quest to make complex, age-worthy red wine, time is the critical factor, says Canadian-born winemaker Conor van der Reest.
It takes time for a grower to uncover a site ideally suited to producing premium red wine grapes. It takes time for a winemaker to unravel the complex web of relationships that link grape varieties, viticulture and winemaking regimes.
And it takes time for a finished product to evolve and mature into something that that thrills the senses and expands the mind.
But how much time is enough time?
In the case of Tasmania's Domaine A 2010 Cabernet Sauvignon, it took more than a decade for the wine to arrive at its release date back in June. An incredible 10 years and one month, to be precise. Now a simply superb, statuesque red, the wine is a living legacy of Domaine A founders Peter and Ruth Althaus.
The Swiss couple bought their Coal River Valley property outside Campania in late 1989. Back then, it was called Stoney Vineyard. The site was home to a tiny, quality-driven winemaking operation commenced 16 years earlier by George and Priscilla Park.
When the Althauses retired and sold their 11ha vineyard to MONA's David Walsh in March 2018, the Moorilla owner made van der Reest the custodian of its extensive portfolio of Domaine A and Stoney Vineyard wines.
A renowned collector of antiquities and a lover of modern art, Walsh recognised the intrinsic beauty of this special place and its world class wines, van der Reest explains.
"Domaine A and Stoney Vineyard are cornerstones of quality Tasmanian winemaking and we were delighted to have it join our portfolio back in 2018," he says.
"A lot of what I have done as Moorilla's winemaker over the past 13 years is to live up to what I believe were the thoughts and aspirations of the estate's founder, Claudio Alcorso. It's pretty amazing to think of the spectacular legacies the Alcorso and Althaus families managed to create here in Tasmania.
"The prospect of me becoming a part of those Moorilla and Domaine A legacies – in my own capacity as a winemaker – is something I consider very unique and makes my job here really special."
Van der Reest is quick to add that Walsh doesn't regard his ownership of Domaine A as just the acquisition of another rare but highly-prized art treasure. The nature of growing and making premium wine is that it is always a work in progress, a journey rather than a destination.
Among the first decisions his boss made in sealing the deal was to ensure the property's former owner maintained his connection with Domaine A as a kind of emeritus winemaker.
Now living among family and friends in Switzerland following his wife's untimely death in January 2019, Althaus assisted the talented Canadian make the 2018 vintage wines of Domaine A and Stoney Vineyard. Months later, he made the long-haul flight from Europe to return to his former winery. Spending days together, the winemaking duo completed their demanding schedule of tasting, assessing and blending of the property's new wines.
"It was really interesting to discuss the 2018 vintage with Peter, especially when deciding on vineyard harvest dates and the use of oak in the winery," van der Reest recalls.
"I was pleased to discover that despite our different backgrounds and experiences, our ideas and decision-making were really quite similar."
Clearly a man of significant financial means, Walsh has acted wisely in wanting to maintain and improve the quality and integrity of the wines that appear under his Domaine A and Stoney Vineyard. In 2019, 2.8ha of Pinot Noir vines were added to the Tea Tree Road vineyard. Small changes in oak selections and the use of barrel-fermentation have since been made in the winery as well.
"Like the changes we've made to the vineyard and the winery at Moorilla, they're changes that involve thinking long-term," van der Reest adds.
"They're not about me, or about David Walsh. The real challenge for us is not just to do what Claudio Alcorso or Peter Althaus would have done. Our goal is to ensure our vineyards fully express in their wines what their owners saw in those special sites all those years ago. It's a matter of maximising each wine's potential because the stories behind them are really quite exceptional."
Wine show and tell
First held in November 1975, Tasmania's Royal Hobart Wine Show has occupied a position of prominence on the Australian wine show calendar for much of its history.
Indeed, earlier this decade, its status and popularity among consumers and producers alike saw it receive the second largest number of wine exhibits of any show in the country.
But no thanks to COVID-19, this year was different. Few more than 500 entries graced last month's judging tables at the trimmed down event organised by the Royal Agricultural Society of Tasmania. The largest number of exhibits were received from South Australian winemakers.
Barely a quarter of its normal size, the coronavirus-compliant show was a success nevertheless, thanks in part to the participation of the small number of experienced wine judges the State already had resident here.
Wines from Tasmanian producers collected five of the six trophies on offer. Such was the superb quality of sparkling wine entries that Josef Chromy Chief Winemaker Jeremy Dineen awarded his Chairman's Trophy to the 2015 Jansz Tasmania Vintage Cuvée, a wine barely pipped in its class by the Best Sparkling trophy winner, the 2009 House of Arras Grand Vintage.
The rescheduling of the Hobart event – normally held in August – enabled the 2020 Eddystone Point Pinot Gris to shrug off the last vestiges of post bottling blues to win the Trophy for Best Other Wines. The company's Riesling sibling deferred to a trophy winning entry from Jim Barry Wines in the Clare Valley, but only by the smallest of margins.
The curiously named 2019 Vandemonian Coal River Valley Chardonnay was named the Show's Best Chardonnay.
Kreglinger Wine Estates' marvellous 2019 Pipers Brook Estate won the event's prestigious Trophy for Best Pinot Noir, repeating the wine's stellar Best Pinot Noir achievement at the 2020 Royal Adelaide Wine Show judged at the end of September.
A total of eight gold medals were awarded in Classes 6 and 7, the hotly contested Pinot Noir red table wine sections of the show so dearly coveted by Tasmanian producers. The winning wines were sourced from a variety of sites distributed around the State.
Jordan Valley newcomer Invercarron Wines figured in the trophy taste-off, along with The Ridge North Lilydale, these being the only small, family-owned Tasmanian companies in that rollcall. That's a win-win for the industry. Tasmanian Pinot Noir is not only high quality, it's becoming more widely available to consumers through national distribution in increasing volumes.
---
ADVERTISEMENT   –   ADVERTISEMENT   –   ADVERTISEMENT

---
Hobart's Mark Smith wrote his first weekly wine column back in 1994. Now more than 1700 features and 25 years later, he continues to chart the successes of Tasmania's small scale, cool climate wine industry with regular contributions to some of Australia's leading industry publications.
---
PICK OF THE CROP
Mark gives you his honest opinions about the best wines available right now from Tasmania's wine makers.
2019 Four of Us Tasmanian Sparkling $34.90
Woolworths and Coles dominate wine retailing in Australia, owning literally hundreds of their own brands. That's not something we readily associate with Tasmanian-owned independent retailers. Salamanca Fresh stores in and around Hobart have the Four of Us label and the wines are very well made indeed. The vintage sparkling is a cracker – a very stylish and elegant drop that deserves wider distribution across the State. A fine vigorous bead, tight palate and subtle vibrant flavours telegraph the wine's Tasmanian origins and high-quality vintage within seconds of being poured. It begs fresh oysters and a sunny day. http://www.salamancafresh.com.au/
2020 Hughes & Hughes Pinot Gris $30
Wow, Tasmanian Pinot Gris is a many splendoured thing these days and this hot-off-the-presses release from Jonny and Matt Hughes' Mewstone Wines is a really delicious drop that pushes boundaries stylistically. Decidedly pink in colour, and quite substantial in palate weight in spite of its modest 12.5% alcohol, it's a smooth, rich drop that many red wine lovers should warm to over the coming months. Clever oak handling has given the wine excellent texture without comprising its intrinsic fruit purity. It's a quirky and left-field, but my goodness it works at the meal table. www.mewstonewines.com.au
2019 Pipers Brook Estate Pinot Noir $50
It's been raining gold medals and wine show trophies in Tasmania's north-east. September gold and a Best Pinot Noir award for this Kreglinger flagship in Adelaide was followed last month by similar show awards in Hobart. What's next? A deluge of customer orders, probably. Chief winemaker Luke Whittle has done a fine job of matching top-notch fruit from the Tamar and Pipers districts with some well-chosen French oak to craft a wine that really dazzles the senses. Bright colour; engaging berry and spice fragrance; verve and freshness in the mouth, they're winning qualities. Judge for yourself. www.kreglingerwineestates.com
2010 Domaine A Cabernet Sauvignon $110
Peter Althaus's unerring faith in the pomp and majesty of red Bordeaux and cool climate Cabernet Sauvignon always saw the self-taught winemaker marching to the beat of his own drum. Cool years in the Coal River Valley meant his wines struggled to reach greatness. But in warm, dry, low-yielding seasons like 2010, these finely crafted Cabernet blends really add lustre to the variety's crowing glories. Ripeness is king and it's here in the guise of cassis, plum, eucalypt and cedar. Cracking clay soils deliver regional earthy/chocolate notes on a palate that is juicy yet old school. Deluxe. Delight. www.domaine-a.com.au
---
ADVERTISEMENT   –   ADVERTISEMENT   –   ADVERTISEMENT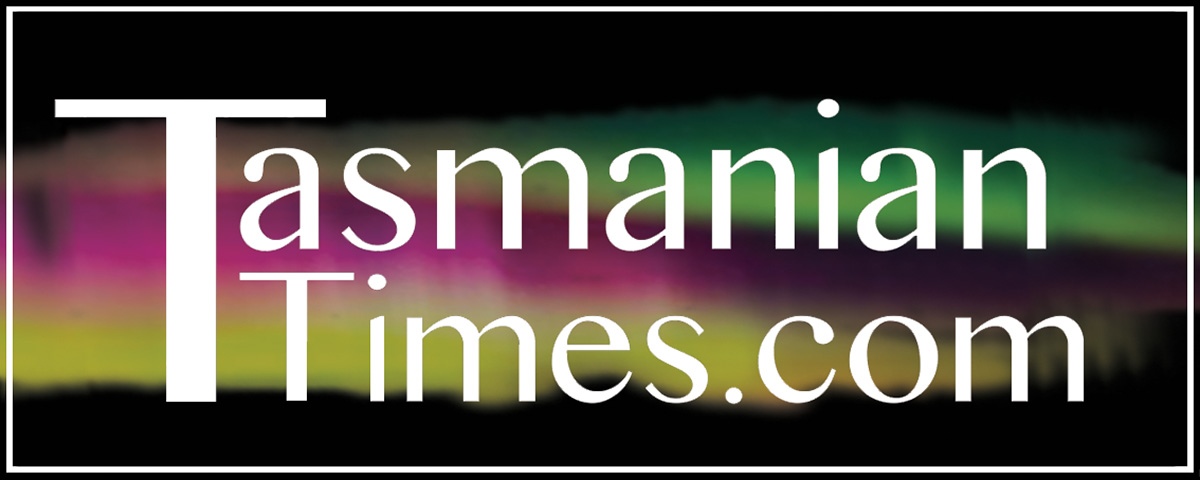 Author Credits: [show_post_categories parent="no" parentcategory="writers" show = "category" hyperlink="yes"]