A sleek new bar in downtown Hobart and a funky bottle design are the launchpad for Forty Spotted to take their gin range to the next level.
A modest doorway in the dark and cavernous section of Argyle Street leads upstairs to a handcrafted wooden and mirrored interior. Created by March Studios, the thousands of individual pieces of timber collectively represent the next of the emblematic forty-spotted pardalote.
The bar serves the classic FS gin as well as two brand new flavours and, in the spirit of we're-all-in-this-together, other artesan Tasmanian gins.
The novel varieties are Tassie Bush Honey and Raspberry and Rose, to go along Forty Spotted Classic, and Citrus.
The Raspberry and Rose is a 'half-strength' liquor which is intended to fill a niche for modern customers seeking a drinking experience more focused on flavour than on getting blurfled.
The menu also features 10 cocktails featuring you-know-what, a selection of local beers and wines, and a 'bespoke snack menu' according to owners Lark Distilling.
The star however is undoubtedly the swirling bottle that, thanks to a broad cap, is able to stand upside down.
Lark describes it as "the bottle upright facing south, paying homage to the brand at the bottom of the world in Tasmania."
The irregular lines on the bottle represent the untamed flow of the Southern Ocean upwards, mimicking the vertical, refined detail of Cape Raoul, at the bottom of the world.
The bottle also dovepardalotetails with the tagline "something wildly beautiful from the bottom of the world" that is part of the revamped Forty Spotted branding.
"So you know, we've got pretty big aspirations for the brand," Lark Distilling Head of Marketing Demetrius Giouzelis told Tasmanian Times. "And we just kind of set out to create something that would compete on a global scale, and not necessarily just Australian craft gin."
He said the company was looking to secure major international distribution partners, but not within the next 12-18 months. "We've been really focused on establishing advocacy and a strong presence in Australia before we started internationally," he explained.
Meanwhile the Gin (bar) itself is surprisingly relaxed and quiet, with screens at either end allowing time to slip by with abstract projections. Regardless of how you feel about nesting, there is an airyness about the decor that is clean and refreshing.
The Gin (bar) is open from 4pm to late at 1/30 Argyle St, Hobart.
Ginstitute
Tasmanians and visitors will be able try a premium blending workshop. The Forty Spotted 'Ginstitute' will allow gin lovers to blend their own bespoke bottle of gin to take home, leveraging unique Tasmanian botanicals and the local knowledge of Forty Spotted blenders.
The workshops cost $99 per head and run for approximately one and a half hours. Workshops are on Fridays and weekends, please see the website for more information.
Descriptions from the website of the FS range:
Forty Spotted Classic is crafted to highlight the highly aromatic native Tasmanian pepperberry. Fresh kaffir lime leaves and a lemon peel dryness warm to sweet, lingering notes of complementary herbs and spices. Clean, fresh and excitingly complex, it's a spirit designed to excite the curious drinker.
Forty Spotted Citrus & Pepperberry showcases the sweet, aromatic influence of Australian citrus and the spice of native Tasmanian pepperberry. With refreshing notes of orange and tangerine and a long citrusy finish, each sip is like biting into a fresh, juicy orange.
Forty Spotted Raspberry & Rose is a fresh, floral spirit with half the alcohol and all the flavour. Tart raspberry and citrus give way to a pop of grapefruit, settling in to an exquisite rose and berry finish, harmoniously complemented by the delicate, rosy pink hue.
Forty Spotted Tassie Bush Honey brings together the warming sensation of rooibos tea and the silky sweetness of Tasmanian bush honey. A fleeting hit of fragrant juniper quickly yields to a wave of caramel, consumed by a flood of floral meadow notes and a touch of peppery heat.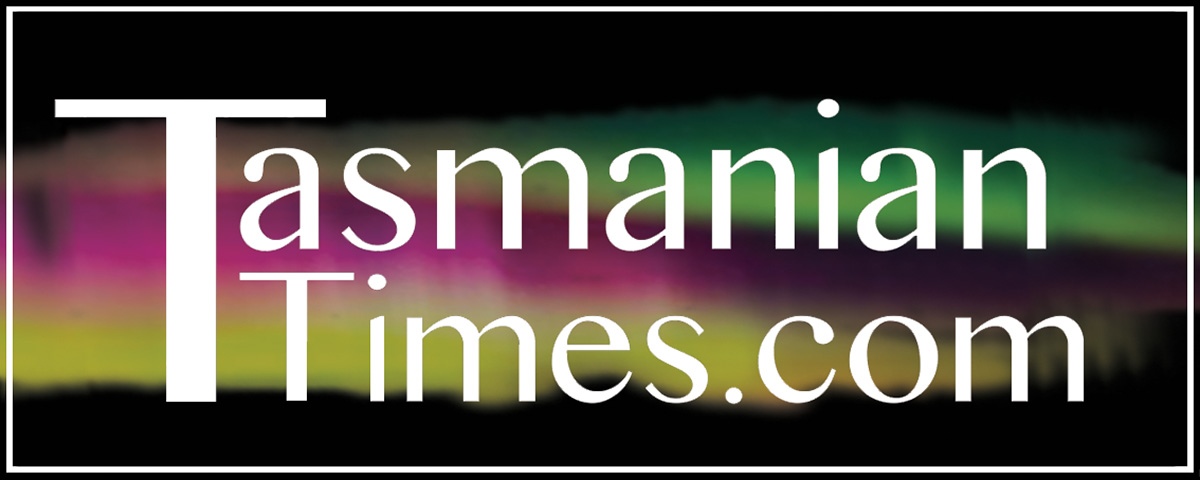 Author Credits: [show_post_categories parent="no" parentcategory="writers" show = "category" hyperlink="yes"]
Comment!!