In 2017 Mars, a family-owned business, announced that the company would spend US$1 billion on a Sustainable Generation project with the aim of reducing the firm's carbon footprint by 67% by 2050 and 27% by 2025.
Stephen Badger, chairman of the company, led the way in the American corporate world when he publicly addressed the matter of climate change and extinction:
"It's through Mars that I've had my eyes opened to the reality that not only is business critical to solving today's issues, but it is also fundamental to it. The magnitude of the issues facing the planet is such that business has to be front and centre in that dialogue and in addressing those issues. The goal is to minimise our impact, whether that's as an individual or as a corporation."
With less than 300 Australian swift parrots left in the wild, Mars Birdcare has joined forces with Birdlife Australia to raise awareness in a last-ditch effort to save this iconic bird species from extinction.
These incredible migratory birds have had their old growth forest breeding habitats in Tasmania relentlessly and ruthlessly logged by Sustainable Timber Tasmania (SST), formerly Forestry Tasmania (FT), a state-owned loss-making venture. The board of directors is solely responsible to two government shareholder ministers whose job is to represent the interests of the tax-paying public as the owners of our old growth native forests.
However, in the interests of political expediency, the two ministers, Guy Barnett, Minister for Resources, and Peter Gutwein, Treasurer and Premier of Tasmania, promote the logging of Tasmanian old growth forests, one result being the current near extinction of the swift parrot through the loss of habitat.
This quid pro quo with the logging industry maintains the Liberal Party's sticky paws on the levers of political power here in Tasmania.
The SST board is responsible for the overall corporate governance of the organisation. This includes setting strategic directions, overseeing financial performance, setting management goals and monitoring management's performance.
So how can this be and how have we let this happen?
A major reason for the STT cutting down old growth Tasmanian forests is to fulfil its contracts with a Sarawak company Ta Ann who have already been shamelessly responsible for the destruction of many of the forests of Borneo for palm oil. The Tasmanian government made an equity contribution of $2.4 million to entice Ta Ann to Tasmania. $100,000 of this sum was later paid back to Forestry Tasmania (FT) for an option to secure more timber. The option was subsequently exercised, and later surrendered in exchange for a federal government payment of $26 million. In reality FT would not have been able to supply the contracted volume of timber either sustainably or profitably.
Such a deal could only have occurred within a framework of corruption which exists in Tasmania. RG089M01-20150604171401 (aph.gov.au)
In total Ta Ann has received $44 million in state and federal government hand-outs. This occurred when it was part of a much larger group of companies that dwarfed Forestry Tasmania in size and influence. Yet the latter through its board and its political masters deemed it was a sound commercial arrangement to start chopping down potential higher quality sawlogs for little more than woodchip prices for an offshore commercial enterprise.
Between 1998 and 2017 Forestry Tasmania produced cash and non-cash losses of $1,306 million or an average of $65 million per year. The Auditor General sounded the alert in 2008. FT insiders must have known about the inherent flaws in its model when wood chipping starting declining after 2004. FT's financial reporting may have adhered to prevailing accounting standards but so often those standards are used to obfuscate rather than explain.
This has allowed the Tasmanian native forest industry to perpetrate a giant fraud on taxpayers. The relentless pattern of losses since 1998 can't simply be attributed to the Global Financial Crisis, locking up a few forests or the actions of 'a few greenies' as conventional wisdom would have us believe.
Sustainable Timber Tasmania, now colloquially known as Sus Timber Tasmania, cannot get the internationally recognised Forest Stewardship Council (FSC) certification thanks to its continued destruction of old growth forests and swift parrot habitat. This appalling act of corporate malfeasance ultimately results only in the enrichment of an unscrupulous multi-million-dollar Sarawak timber and palm oil giant with no interest in the natural resources or species of this country, as we log our precious old growth Tasmanian forests to feed Ta Ann's manufacturing plant in Sarawak.
Every year the remaining swift parrots migrate to nest in trees in Tasmanian forests and now, thanks to this state-owned industry and its destruction of their breeding and foraging habitats, they are in danger of being lost forever.
To help raise awareness about this pending disaster, Mars Birdcare is supporting Birdlife Australia's 'Act for Birds' campaign by developing and including a QR code on all Trill seed products sold around the country.  This code will take consumers directly to www.actforbirds.org to help raise awareness of the fragile state of the swift parrot's habitat and thereby support this important campaign to save the swift parrot.
Jon Regan, Business Manager of Mars Birdcare Australia, has stated:
"We hope that our on-pack Trill campaign will help in some way to save this magnificent and endangered species. Australian wildlife is one of the things that makes our country unique, so protecting that is something we are extremely passionate about."
Sean Dooley, National Public Affairs Manager at Birdlife Australia, Mars partner in the campaign, has said:
"Swift parrots are on the fast track to extinction. Unless we all get together to help protect the birds and the trees they rely on, they won't be around to delight our grandchildren."
Trill has been manufactured in the Mars Birdcare factory in Wacol, Queensland since 1985. The product range includes fortified seed mixes, treats using pure honey and mix-in fruit and vegetable blends.
The way forward to having a conscience about the conservation of endangered species is being led by a commercial enterprise rather than by an elected government who is all too willing to sell out our natural resources to the lowest bidders.
---
John Hawkins was born and educated in England and now calls Tasmania home. He is the author of 'Australian Silver 1800–1900' and 'Thomas Cole and Victorian Clockmaking' and 'The Hawkins Zoomorphic Collection' as well as 'The Al Tajir Collection of Silver and Gold' and nearly 100 articles on the Australian Decorative Arts. He is a Past President and Life Member of The Australian Art & Antique Dealers Association. John has lived in Australia for 50 years.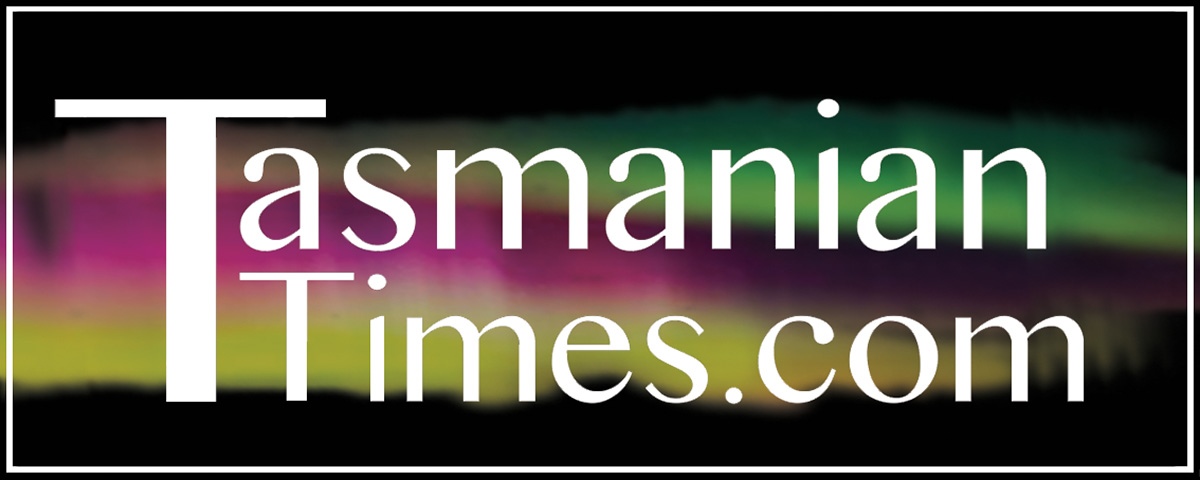 Author Credits: [show_post_categories parent="no" parentcategory="writers" show = "category" hyperlink="yes"]
Comment!!