Today we are pleased to publish an interview with Mohammad M, member of Hazara community in Launceston.
The Hazara people come from of the central highland region of Hazarajat in Afghanistan. They have been persecuted since the 16th century. Significant populations of Hazara people are also living in Quetta, Pakistan and Mashad, Iran.
Over many years and as result of the political situation of Afghanistan, some Hazara people had migrated to Iran. The local Hazara population has been estimated at about 500.000 people, and according to United Nations at least half of them have been living as refugees for their entire life.
This interview is part of the radio series 'Why I settled in Tasmania', produced by Sonia Parra and played on Hobart FM, the community and multicultural radio station, with the support of CBF. Interviewer is Sonia Parra.
Mohammad H: I was born in Afghanistan. When I was 3 years old, my parents decided to move to Iran close to the border with Afghanistan. We were living there for 18 years as a refugees. We were living in a small town because the refugee camp was full. In 2013, we came to Australia and since then we have been living here in Launceston-Tasmania.
Sonia Parra: What is your first memory living in Iran?
Mohammad H: It was at the time when I have to start school. It was very difficult for us to go to the school. Actually, I went until grade 9 and then I left school because It wasn't a friendly environment for refugee people. Also, It was very hard for us just to walk to school. I finished my high school anyway.
After that, I started to work part-time on a construction site and then I got a full time job in the same role. I worked as well in a butcher shop.
Sonia Parra: Did you have any identity papers during this time?
Mohammad H: No, as a refuge we are not allowed to have any identification. however, to be in Iran and try to survive there, we have to pay the government every year, to get some kind of refugee identification card.
Sonia Parra: Could you work and/or study with this card?
Mohammad H:
They said yes, but in practice and daily life we couldn't, because we weren't at the same level as the Iranian people. We don't have the same rights as them. For example, when we went to buy bread and it was a long queue, when was our turn to buy, someone or even the baker himself would say: "you are a refugee, why you are here? You have to go back to the end of the queue."
Sonia Parra: What is your best memory of these years living in Iran?
Mohammad H: Some neighbours were good. One of our neighbours are one of the best friends of my family even until now. We play with their kids. They were very sad when we came to Australia.
Sonia Parra: What was your job as a construction worker like over there?
Mohammad H: It was difficult too. We were working for the owner of the house that we were renting. Sometimes, when we finished the work and went to received the payment he said "no, I don't know you, why I should pay to you". Some other people were very good. We managed to live like that and get some money. Sometimes we try to get our payment every week. If the boss didn't pay us at the end of the week, we left the job because we know he will not pay anything. We need money for the rent, the food and also to save money for the end of the year to pay the Iranian government for the ID.
Sonia Parra: How many languages do you speak?
Mohammad H: I speak Hazaragi , our language. We speak it at home. Also, I learnt Farsi during my time in the Iranian school. And now English as well. I know to write all these languages. Hazaragi and Farsi or Persian use the same alphabet, but the pronunciation is different.
Sonia Parra: How was your last day in Iran before you and your family came to Australia?
Mohammad H: It was really stressful . I remember a lot of fear and stress. If I am being honest, we couldn't know if we would reach the airplane or not. If we are able to arrive to Australia or not. We were very stressed because anything could happened at the last minute. The Iranian government could prevent us from coming. We had to do a lot of paper work with them. they could decide for some reason, that we can't get some papers and so we can't come. All the work with them always was really difficult. They don't like us but they don't want to let us leave either.
I have a very good friends in Iran. One of them, was really good in Mathematics , he was 10/10 . We finished school the same year as me. He didn't have any other option than work because they didn't help him to study in University because he was a refugee.
One of my memories about that day is the last 2 hours in Iran before we catch the flight. We we going to leave Iran at 4 am and we arrived at the airport at 1 am, just in case, so we would have some time to try to solve the problem and ring the International Migration Organisation, who was helping us.
It was exciting and nerve-racking at the same time. It was my first time in an airplane. Also, I had to fill in all the papers and formats and I didn't know any English at all. I have another friend from one of the other 2 families that came with us and he helped because he knows some words in English.
Sonia Parra: How was it when you arrived in Melbourne?
Mohammad H: From Iran we came to Dubai and spent there a few hours. Then, we arrived in Melbourne, it was very quick, just half an hour. It was very difficult to communicate. Instead, when we arrived at Launceston , it was very good, especially because my brother was here with his family., He arrived a month before us. Some other people from Migrant Resource Centre came too with a translator. Also, some members of Hazara community were there too. We feel more welcome and nice.
Sonia Parra: What was your family's first impression of Launceston?
Mohammad H: We were very tired. We have to listen and pay attention to all the instructions about how to use many different things that we have in our new home. It was very different. In Iran most of the things work with gas and here all works with electricity. We arrived in December, even though it was summer in Tasmania, for us it was very cold, because the city where we were living in Iran was a very hot place. For the first 6 months we were very cold. The other people were wearing t-shirt and jeans , and we were using a lot of jackets and beanies to keep warm. The day after , we went to see the city and I liked it.
Sonia Parra: How is your life after these years living in Tasmania?
Mohammad H: My life is really good. My plan is to make it better. I was studying a carpentry course in Tas TAFE and I had been looking for my apprenticeship. I have been working part-time for the Tasmanian Walking Company. I had been working with Red Cross as a bicultural worker too.
Sonia Parra: What do you enjoy most about your life in Tasmania?
Mohammad H:
The national parks. Its really good to be there with my family and friends. Also, I'm a volunteer for National Parks and Wildlife, in the program 'Get outside with your community'. I did the training to become a good leader of my community. Sometimes, I organised an excursion or bush walking with my friends, some of them are Australian, some Hazaras or some from other nationalities .
Sonia Parra: Is there anything that you don't like about Launceston?
Mohammad H: Yes, I don't like that everything closes at 5 pm. The city is empty. Nobody is on the streets. It was very interesting for me. At night time in Iran there are a lot of people on streets.
Sonia Parra: What do you like about Launceston?
Mohammad H: I like the city. The people are really nice and friendly. It Is not a crowded city and it is good to know each other. Now, I even like the weather!
Sonia Parra: What is your plan for the next 5 to 10 years?
Mohammad H: I would like to become a builder in Australia. I have a lot experience in the construction industry and I will need to study some regulations that are different here, but I will be a builder in a few years. I'm on my way to get there.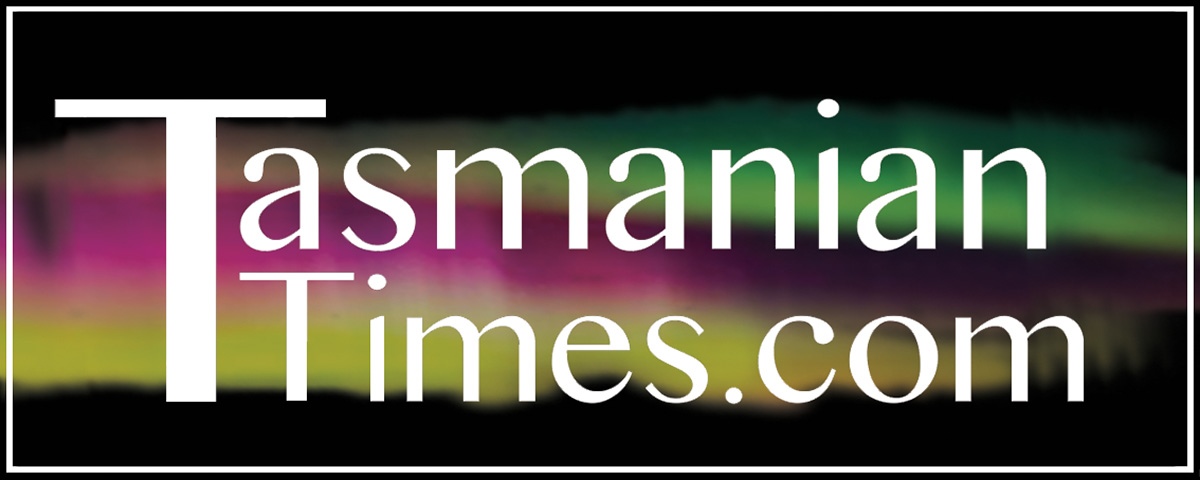 Author Credits: [show_post_categories parent="no" parentcategory="writers" show = "category" hyperlink="yes"]